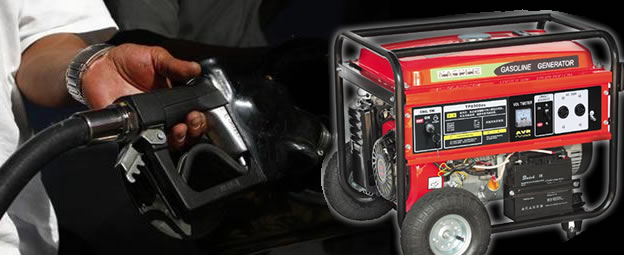 Following the harsh economic realities Nigeria is currently facing, many Nigerians have labelled the Federal Government as being insensitive to the plight of its citizen by making fuel too expensive for consumption.
But really, how expensive is fuel in Nigeria, compared to other countries? At ₦145/Litre, is fuel too expensive in Nigeria?
As surprising as it may seem, Nigeria is ranked 12th as per cheapest price of petrol in 173 countries even with the new ₦145 per litre price according to Globalpetrolprices.com
In Nigeria, fuel now costs ₦145/L and with the current exchange rate that is fluctuating between ₦320-₦360 to a dollar, it means we are paying about $0.44/L



1. In United States, fuel is sold at the pump price of $0.65/L ( ₦214/L).
2. South Africa – $0.84/L (₦277),
3. Russia $0.55/L (₦181/L),
4. Canada – $0.91/L (₦300/L)
5. Ghana – $0.92 (₦303/L)
6. China – $0.93 (₦306/L)
Some will argue that the countries above are not petroleum exporting countries (OPEC) like Nigeria, but what about OPEC member countries like:
7. Angola, where PMS is sold at $1/L (about ₦330),
8. Iraq – $0.64/L (₦211),
9. Venezuela pump price is $0.60/L (₦198/L)withPresident Nicolas Maduro calling the approximately ₦198/Lpump price 'one of the cheapest in the world'.
10. Even in the oil rich, United Arab Emirates (UAE) PMS is sold at $0.45/L which is about (₦148/L)which is more expensive than the price in Nigeria.
According to Globalpetrolprices.com, In Hong Kong, the pump price is set at $1.85/L (about ₦610/L) making the country the most expensive seller of gasoline in the world.
With the facts and figures above, at ₦145/L fuel is not expensive, it's actually one of the cheapest in the world, but because of the poor living conditions of millions of Nigerians, it appears expensive and thus, many Nigerians struggle to afford it.



That is why the government needs to provide welfare programs, kill that disease called corruption, invest in electricity, education, fix refineries, provide jobs and reduce poverty in the country